Meet Andy Sachs. A million girls would kill to have her job; she's not one of them!
The Devil Wears Prada automatically comes to one's mind when talking about fashion in films. It shows the harsh reality of what it means to be working in a field that, from the outside, looks dazzling and oh so inviting; based on the book with the same name by Lauren Weisberger. The 30th of June, 2016 makes the film's 10th anniversary, and what better than 10 facts about the film to commemorate the day?!
1. The first bag that Miranda carries into the Runway office is in fact, a Prada bag.
2. Anne Hathaway prepared for the role of a second-assistant by volunteering for a week as an assistant at an auction house.
3. The character of Miranda Priestley is supposedly based on the formidable Vogue editor, Anna Wintour.
4. Meryl Streep supposedly told Anne Hathaway on the first day of filming, "I think you're perfect for the role. I'm so happy we're going to be working together." She ended with, "That's the last nice thing I'll say to you."
5. Lauren Weisberger, author of The Devil Wears Prada, makes a cameo as the twins' nanny.
6. According to Lauren Weisberger, (also Wintour's former assistant) the editor reportedly warned all fashion designers that she would banish them from Vogue if they made a cameo in the movie альфа банк заявка на кредитную карту. Anna Wintour's spokespeople have since denied the claim, despite the fact that Vogue and other related fashion magazines refused to review or even mention the movie.
7. Meryl Streep's daughter, Mamie Gummer, played a Starbucks clerk in one scene. Sadly the scene was cut for pacing.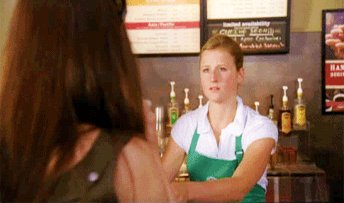 8. For the photo of Andrea with her parents, Anne Hathaway posed with her own mother Kate McCauley Hathaway and David Marshall Grant (who plays Andy's father).
9. The clothes worn in the movie amount to about $1 million making it the film with the most expensive costumes in film history! Designer Patricia Field however, had a $100,000 budget, so most of the clothes were merely borrowed.
10. Anna Wintour attended an advance screening for the press dressed, head-to-toe, in nothing other than Prada, of course!